One of Kentucky's U.S. Senators, Rand Paul, visited Campbellsville University on Nov. 3 for a dialogue with students, faculty and the Campbellsville community. The event started at 10 a.m., and was held in Gheens Recital Hall. It ended with a Q&A session shortly before 11 a.m.
After an introduction by CU President Dr. Joseph Hopkins, Paul posed a series of rhetorical questions to the audience at the beginning of his speech.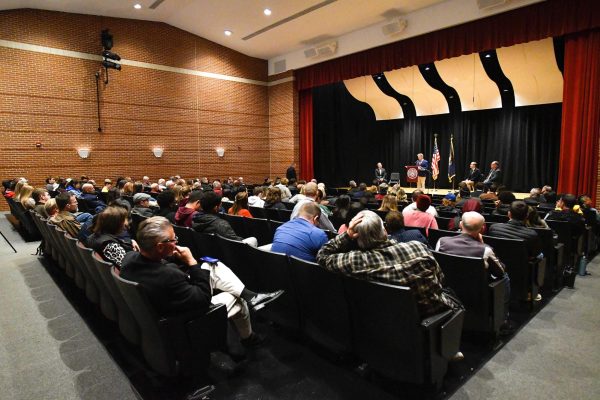 "Are liberty and virtue necessary, mutually exclusive? Can you have one without the other? Can you have a free society without virtue?"
He discussed various events in U.S. history when liberty and virtue were not balanced, such as the Jim Crow era. Paul said liberty requires protection by a virtuous people and the rule of law, emphasizing that the United States isn't a democracy, and the importance of the Constitution.
After he highlighted his philosophical views about freedom and virtue, he spoke on various political issues, including the COVID-19 pandemic, the war in Ukraine and the federal government's budget, among other things.
He added that anyone who finishes their time at CU with a degree and a willingness to work will be successful.
"Never let anyone tell you you're a victim," he said.
State Representative Sarge Pollock and State Senator Max Wise also attended the event.